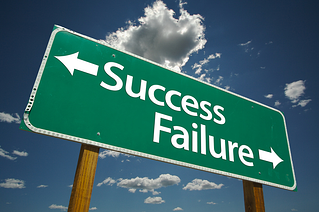 To achieve success, one must first define success. You might ask, what does success look like? That all depends on what you are trying to achieve. The top cleaning services define success by creating a standard in cleaning, or what we call "The Levels of Clean." By explaining up front what is expected from employees, it makes it much easier for them to reach the desired outcome, which is ulitmately a healthy work environment. Whether you're outsourcing janitorial services or performing them with your own in-house crew, these "Levels of Clean" will help define success in your housekeeping program.
The degree of cleaning varies from people to people. The general class of people usually do not outsource any janitorial services. General housekeeping products used would include lemons, baking soda, or normally available products. However, some prefer cleaning companies for better results. Cleaning is just not a synonym of being spotless, but is an art of making choices that increase the functionality and well-being of human beings. Traditional housekeeping is associated with tidiness, clean health, and a dirt-free environment.
Today top cleaning companies offer many choices to achieve their target. They take very serious measures to maintain a healthy work environment. Corporate offices now consult various cleaning companies only.
Listed below are a few general steps that they take using technology:
Establishing cleanliness at the highest level:
Achieving orderly, spotless cleaning using chemicals and a sense of fresh feeling. Areas such as restrooms need extra care. Adequate amounts of supplies should be there to clean and sanitize the floors, counters, etc.
Taking care of all those unnoticeable things:
Regular dusting, spraying, air fresheners, applying shiners on floors, emptying trash containers, etc. These are important points that certain people avoid doing on regular basis. Top cleaning companies do not refrain from such things and thus, provides its customers with a healthy work environment.
Keep a daily check on the services given to the customers:
Janitorial Companies are appointed to check and provide a report on daily basis. Keeping a log book and writing reports everyday is an important step to be done by cleaning companies.The same janitorial company will be reporting back if there are any performance issues.
Teaching people to use cleaning products that use recycled packaging and avoid plastic.
Cleaning is not only about homes or business offices:
It is something at a national level also. Certain government cleaning companies on a contract basis take care of the city and bring into effect various techniques for cultivating a healthy work environment.
Cleaning is something that should always be encouraged and never be bypassed. Just taking into account a few steps regularly brings greater outputs. No matter what choices people make, there are many environmentally friendly choices for those who hold some attention towards green cleaning. It is true that charity begins at home. Before blaming anyone or consulting any company, it is duty of the people to take into account the cleanliness of the home first. It is also the duty of every family member to keep the house clean. It is not wrong to take tips from any cleaning company and maintain a pollution free environment. If people join each others hands, there would not be environmentally related issues.
If you are shopping for Cleaning Services see Stathakis' newest Ebook, "The 360 Buyer's Guide to Better Cleaning Services", cleaning industry experts provide key insight into how to navigate through the maze of Cleaning Companies to find the best value for your facility. Get this Janitorial Buying Guide today!