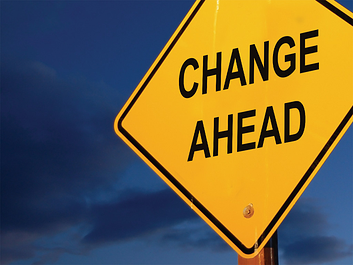 Today, with the growing maturity and acceptance of global sourcing, executives have been realizing that there is a need of effective change management. For most of us, change is not comfortable. It is the basic skill of every leader to be competent and when they are planning to manage change, certain key points have to be kept in mind -
• Different people have different perceptions and they react accordingly.
• Each individual has their own needs and they have to be met.
• Change is fearful.
Various of phases of change
It is a trite, but change is a constant entity. Leaders have to be innovative to manage change effectively. From an individual perspective, there are three key points to be kept in mind:
Understanding:
People in an organization do not adopt to change immediately. Even though the change is important and a much needed concept, people find it painful. It needs quite a bit of adjustment, dislocation, and discomfort.
Acceptance:
Humans respond and react to change in parts. The result of acceptance can be positive or negative. Acceptance to a change comes only after understanding its after effects.
Commitment:
Individuals will commit to the change when the they have been successfully implemented. The changes will impact them in a positive way which is essential to their interests and goals.
Dynamics of change
In any sort of change that people have to make, response is according to a pattern. Change management mechanisms help saving from the risks. To know the people, a pattern has been designed to help managers understand its people better:
People feel self-conscious and awkward:

The moment you ask people to do something differently, they feel uncomfortable or a bit awkward to adopt new ways immediately. It takes a little time to forget the old ways and work with new methodologies.
Initially people focus on what they have been doing:
Even if you are bringing up some positive changes, people will still think about what they are going to lose. The loss involved in old methods should be brought into the knowledge of people to ensure a high success rate in the new approach.
People feel isolated even if they are not the only ones facing the same change:
Each one thinks that what they have been doing is the best of the lot. This feeling tends to bring into people's mind a sense of isolation.
There should not be too many changes in a short span of time:
Adapting to new ways on an immediate basis should not be on frequent basis. A human mind grasps accordingly. There a few things that are not in the control, but a pile of changes is too risky.
Acceptance level is different for every individual:
Few people tend to adopt to changes very quickly and have no issues with it, but to some people changes are threatening.
A person with leadership mindset must be good enough to communicate with its people and show trust in them. Things should not be rationalized and focus should be on opening and maintaining a clear picture. Communication channels between the organization is essential and plays the most important part. To increase productivity, all the above need to be taken care of.
Here at Stathakis, a Commerical Cleaning Company, we believe in communicating effectively with all of our employees. Communication is part of our ISSA CIMS GB Certification that seperates us from the many other choices in cleaning companies.
CLICK BELOW TO DOWNLOAD OUR FREE eBOOK
If you are shopping for Cleaning Services see Stathakis' newest Ebook, "The 360 Buyer's Guide to Better Cleaning Services", cleaning industry experts provide key insight into how to navigate through the maze of Cleaning Companies to find the best value for your facility. Get this Janitorial Buying Guide today!