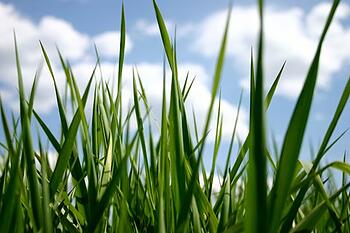 The craze of going all green and eco-friendly has taken a toll over the world in the past few years. Gone are the days when green was just a color and being eco-friendly meant not burning plastics and rubber. Today, green is nothing less than a movement that is driving the whole world with it. Eco-friendly is now a word with a meaning that is larger than an Oxford Dictionary explains. Going green not only helps a company gain respect in the eyes of the society, but also gives a sense of met responsibility.
A janitorial contractor offering cleaning and janitorial services for the purpose of office and commercial cleaning, should complete its CSR (Corporate Social Responsibility). Most of the building service contractors have found their way to go green voluntarily, for the simple reason that all the chemicals used in the process of cleaning can be toxic. This is not good for the health of the people who use them or for the environment. Therefore, going green could be more of a safety measure than anything else. The advantages of going green include the following points:
Reduces unwanted addition to the pollution level.

Creates a healthy work environment.

Reduces the chances of coming in contact with harmful chemicals that could cause allergies, respiratory problems, or other such reactions.

Improved health of the people reduces sick leaves.

Improves the Indoor Air Quality (IAQ).
The fact may come as a surprise to many, but the actual environmentally responsible act would be to use the conventional products to their fullest before throwing them out. Except, of course, for the ones that would have a very negative impact on the environment. Other ways of going green that we suggest companies and households use, includes the following:
The companies or households should use Green Certified cleaning chemicals.

Be energy-efficient and unplug or turn off the electrical appliances not in use.

The old electronic appliances should either be donated or recycled, but not thrown out.

Use of technology that saves energy, paper or reduces the waste should be put to use as much as possible.

Use cleaning equipment that reduces the use of water and chemicals.

Fluorescent lighting and real plants should be used.

Reduce the usage of disposable products as much as possible.

Recycle, reuse, and reduce should be the mantra.

Stathakis, an ISSA CIMS-GB certified janitorial company, has been providing all the cleaning and janitorial services or business cleaning services, that are needed to keep one away from cold and flu in this season of high alert.
CLICK BELOW TO DOWNLOAD OUR FREE WHITE PAPER

There are several simple steps to get more value from your cleaning company. These steps are easy to overlook so we have put them into one simple document that will become your main reference guide to managing the cleaning of your facilty.