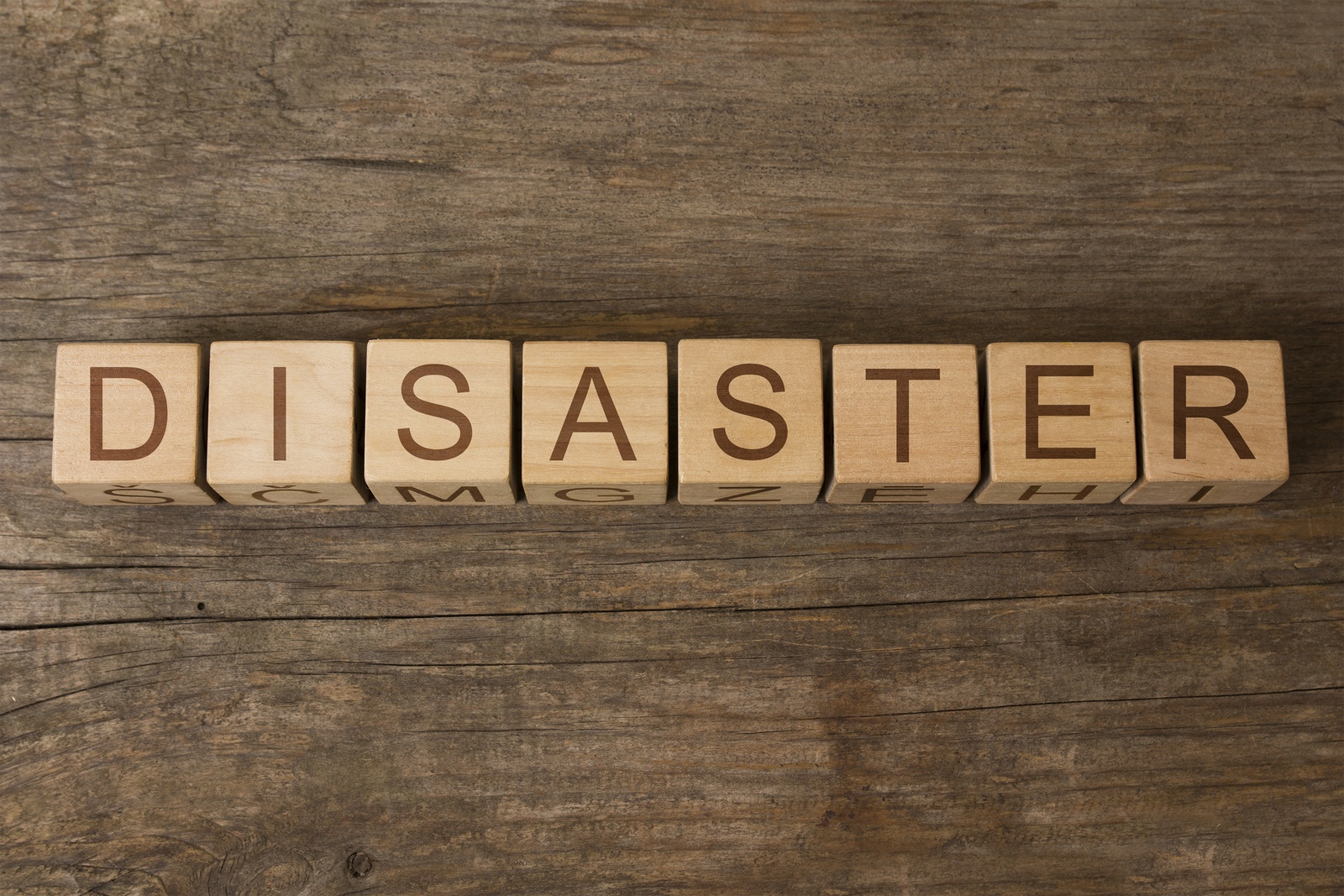 Avoiding D-I-S-A-S-T-E-R
Finding the commercial cleaning company that meets the needs of your facility is one of the most important jobs we Facility Managers have. But with reduced budgets and a pile of other work that seems nearly insurmountable, it can be difficult to find the time, and the money, to find and hire this seemingly mythical solid performing company.
Fortunately for you, we have a couple of tips and tricks that can help you take 'finding a quality Michigan janitorial service' off of your list for good. The right information can help you weed through the disasters to find the masters, those commercial cleaning companies that are hitting their benchmarks and delivering quality, effective, professional service day after day after day.
Masters versus Disasters: What Do the Masters Do Differently?
The first thing we have to consider is what is the difference between your run-of-the-mill cleaning company and a cream-of-the-crop commercial cleaning provider. Lots of companies will try to convince you that they are the best with a myriad of claims but which ones really matter and can they back these claims up with evidence and observable processes?
Good People + Good

Practices

= Good Cleaning Company
Any company that provides a service is completely reliant and represented by the people that they hire. As such, any company that does not treat their employees as professionals or ignores proper training and screening procedures is risking your facility and the quality of the service that they provide. As a Facility Manager, you want to trust the people that you turn your facility over to unsupervised at night. Further, a company that invests time in training their staff and putting systems into place to ensure high quality service are essentially guaranteeing you responsiveness and professionalism. Remember, great service doesn't just happen, it takes commitment and know-how.
No Insurance or Insufficient Insurance Could Spell D-I-S-A-S-T-E-R
When we were young all of us may have skimped on protecting ourselves or our assets with insurance but when you a re a fully grown adult business person, there are zero reasons to invite disaster by taking shortcuts when it comes to insuring themselves and you against workplace accidents. No one wants to think about a time when workplace insurance will be necessary but it is a needed protection against serious and expensive litigation. The unfortunate truth is that many cleaning and janitorial operations, both large and small, run without adequate coverage due to its cost. A solid commercial cleaning company will protect both you and themselves with sufficient insurance and will always provide proof that they are shielding themselves and you from unnecessary legal action.
Illegal Hiring Is A Safety & Image D-I-S-A-S-T-E-R
Illegal hiring and illegal subcontracting are two of the most rampant problems in the janitorial industry. Some companies do this under the table hiring as a way to reduce costs to themselves fully realizing that this puts you and your company at risk. Further, companies that are willing to take part in illegal hiring practices are much more likely to do so in other areas as well. The law clearly lays out the rules about who can be hired, who constitutes an employee and who constitutes a subcontractor, and when companies willing violate these laws it unfairly puts you at risk. Any reputable, professional Michigan cleaning service provider will put your reputation before illegally reducing their bottom line.
Passion is Key, Is Your Janitorial Company Fired Up?
We've all gotten up in the morning and slogged in to work, no matter how much we love what we do. If your commercial cleaning company isn't dedicated and passionate about what they do, you can imagine the difficulty they are going to have providing the best possible service on a consistent basis. Many would-be, aspirational business owners believe that starting a commercial cleaning company is easy only to find out that, well, nothing is easy or a slam dunk, professional businesses require professional processes and it takes an unprecedented level of commitment and talent to make that happen. The most successful Michigan cleaning companies have a knack for what they do and value honest feedback and it is reflected in their attitude, company culture, and the quality of the service that they provide. While passion does not equate to a successful, effective cleaning and maintenance service, it is certainly and important piece of the service puzzle.
Do Things the Right Way, the First Time
Going from mediocre to good is the easy part, the path from good to great is significantly more challenging. The only way to zoom ahead of the mediocre and milquetoast in the industry is to wholeheartedly pursue and embrace the industry's proven best practices. No matter if it is specific to medical cleaning, green cleaning practices, or a color-coded cloth system to prevent cross-contamination, the best Detroit commercial cleaning companies continue to take advantage of these practices to create continual improvement in every level of their service delivery.
CIMS and CIMS-GB Certification Can Help You Avoid D-I-S-A-S-T-E-R
One of the fastest ways to shorten your prospective janitorial service provider list is by taking advantage of the ISSA's CIMS and CIMS-GB certification. The ISSA is one of the cleaning industries largest associates and provides this rigorous and stringent accreditation program for the best companies on the market. Being awarded this certification is by no means a simple task. It requires a clear and demonstrable dedication to the highest level of service and innovation. As such, it is a clear indication of a company's commitment to your facility's cleaning and maintenance as well as the consistency of their work. As such, you can use it as a powerful pre-qualification tool when looking at your prospective cleaning companies list. Finding the right professional, responsive, and effective cleaning company doesn't have to be the headache of the century, take advantage of our insider information and save yourself from months of searching and avoid the disasters in favor of the masters.