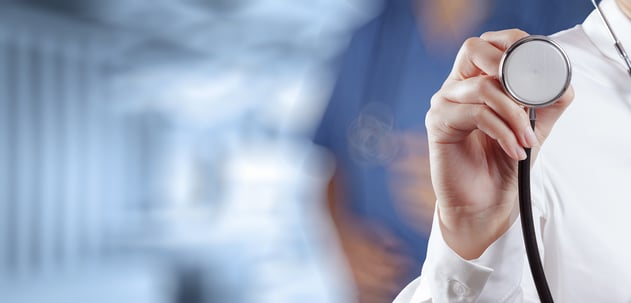 As health care continues to evolve, medical cleaning evolves with it. Tight margins and shifting budgets play tug of war with increased demands for healthcare facilities to meet patient expectations and secure good HCAHPS scores. As a medical facilities manager, you understand that healthcare cleaning is different than any other cleaning, but does your commercial cleaning company understand this too? When you partner with an experienced and professional healthcare cleaning company there are real benefits for you, your patients and your providers. Are you getting them from your current commercial cleaning company? And if not, how do you find a health care cleaning contractor up to the task?
Thin Health Care Cleaning Budgets Can Clash With HCSHPS Expectations
With major changes in how we administer and manage healthcare, healthcare cleaning has also advanced. And yet, many Facility Managers find themselves in the difficult position of trying to balance budgets with performance expectations. When budgets are thin, it can be tempting to use price as the single deciding factor but just like with health care services, price shouldn't be the only factor.
If price is a major factor, know that not all low bids carry real value. All too often the super low bid companies are the ones who in short time either dramatically cut services or ask for more money. In fact, if price is a major factor for you and your facility, it is the most experienced and professional companies that can often help you get the most with the budget you have. These cleaning companies understand where there is room to cut back and where there is not so that they may offer an individualized plan that keeps things running smooth even with razor thin budgets.
Medical Cleaning Is Not At All Like General Cleaning & Building Maintenance
You as a Facility Manger understand that there are unique requirements to healthcare cleaning, but does your janitorial company really get this? HIPPA, OSHA, and Blood-Borne Pathogens are vital issues in healthcare cleaning. Cleaning companies that want your business must have a thorough understanding of the unique health and safety requirements inherent in health care cleaning and medical office cleaning. Whether you manage a health care center, medical group, or clinical offices, you fully realize that medical cleaning requires much more than general housekeeping or office cleaning. If your commercial janitorial company has not made your business their business, they might leave your facility at risk with health, safety, compliance and legal issues.
Missing Out On Medical Cleaning Benefits You Should Be Getting?
When you align with a reputable, respected and experienced medical cleaning company, there are solid benefits. Your facility, your patients and your health care professionals win when healthcare maintenance gets the attention it warrants. Is your current commercial cleaning company getting the job done?
You don't simply manage an office, you are responsible for a medical facility and as such, the stakes are high. Any commercial cleaning company must understand that your reputation, patient and staff health, compliance issues and more are in the balance. With quality healthcare cleaning, you get a number of benefits.
You send a strong positive message about the quality of your doctors, medical team and staff when your facility is in great condition. You also put patients and their families at ease by making them feel like they are in a clean environment where they will receive superior care. This in turn can help allay fear over normal issues that arise and help the most vulnerable patients recover quickly. Likewise, a clean and well cared for medical facility attracts and retains the best talent helping you earn a reputation as a high quality facility.
Finding The Best Healthcare Cleaning Company To Secure The Most Benefits For Your Facility
When searching for the right medical cleaning company it can be easy to get lulled by the company that tells you they are going to solve all of your problems. You can't just let someone tell you they will deliver great work, they must show you. The best and most professional health care cleaning companies can backup their claims of great health care cleaning services with observable systems and processes, solid references and documented training.
And you should understand that great healthcare cleaning begins with very good people. The individuals caring for your facility must be safe, courteous, professional and good at what they do. That means that the best health care cleaning companies conduct thorough screening of all employees. This should include at the very least criminal background checks and drug testing, but the best companies do even more.
Then your commercial cleaning company should put thought into finding the right fit for your facility. It is the hope that your individual cleaners become an extension of your own staff and a good fit makes everything better. Additionally, all cleaning employees need to be sufficiently trained in best practices for basic cleaning, healthcare cleaning and the needs of your individual facility.
A Short Cut to Medical Cleaning Success
Finding the right cleaning company to partner with can be challenging but it is worth putting the time in in advance as the company you choose can make or break your facility maintenance. One way you can make the search for the right janitorial contractor easier is to utilize industry certification to separate the newbies and 'lots of talk' companies from those that can 'walk the walk'. Within the cleaning, building maintenance and janitorial industry, there is CIMS certification.
CIMS certification offers a significant resource for you as a Facility Manager looking for a medical cleaning company ready for the important task of caring for your facility. CIMS certification is an intense and demanding process that requires health care cleaning companies to validate best practices and competencies in a number of critical areas that affect you the customer. CIMS certification demonstrates that you are working with a committed professional maintenance company committed to excellence.
Changes in health care have brought with them changes in medical cleaning. As a Facility Manager, you are tasked with balancing tight margins and shifting budgets with health, safety and performance outcomes. Partnering with a reputable, professional healthcare cleaning company creates real benefits for you, your patients and your providers.