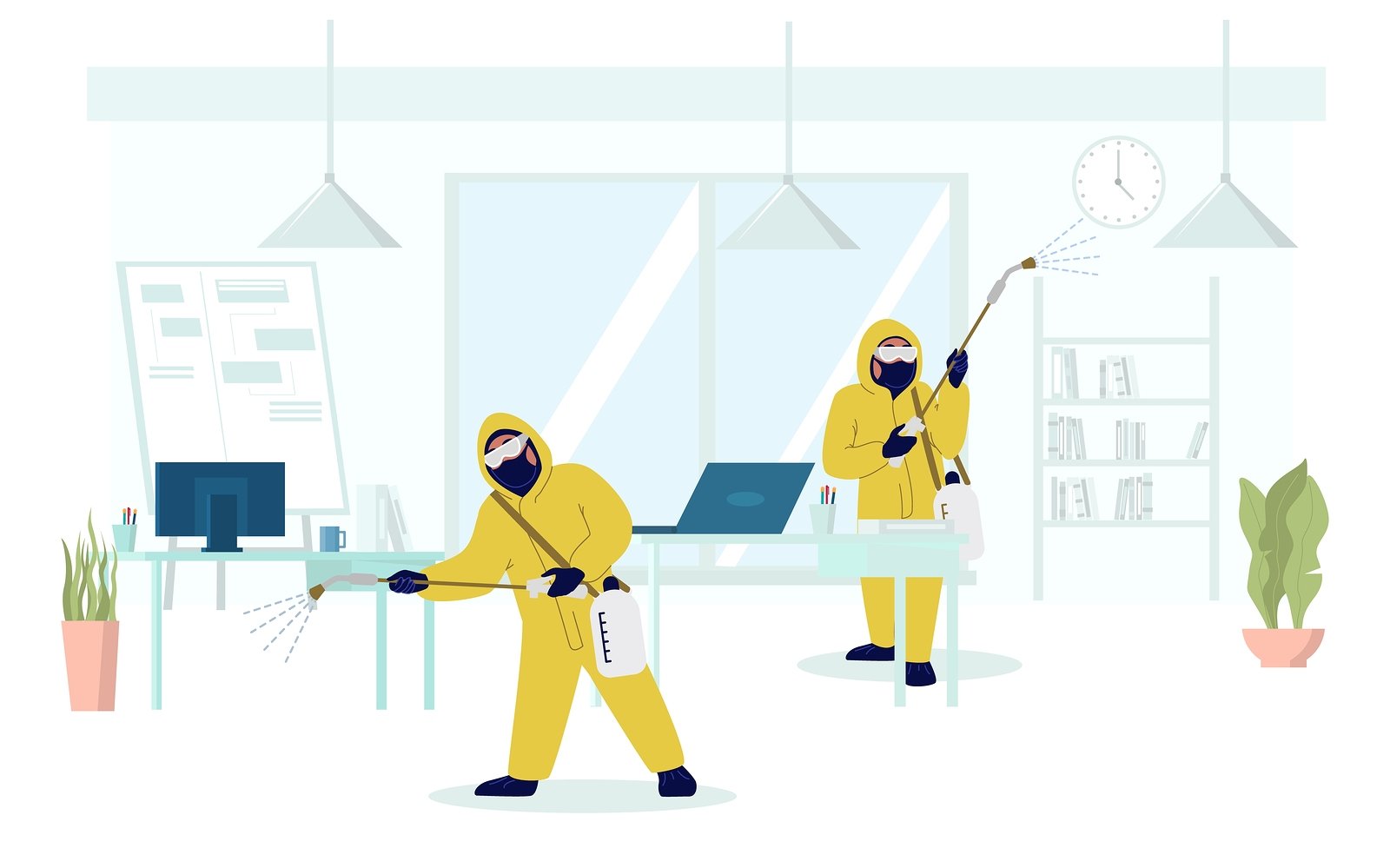 Don't Let Covid-19 Take Up Residence in Your Offices
A clean facility always benefits you and your bottom line, but never before has office cleaning been more important than it is now. With Covid-19 and its risks all over the news and social media, people are rightly concerned about the associated risks. No one wants the distraction caused by fear of unclean offices or the wildfire spread of the coronavirus. It's distracting and creates potential liability issues you just don't need. Give both you and your employees peace of mind knowing you have had the offices thoroughly disinfected and ready for a safe return to work. Office disinfecting services can be your weapon in the war against infectious disease transmission.
Who Provides the Office Disinfection Services Matters
The saying "quality in, quality out' holds true with most things and office disinfecting services are no exception. Especially in these times, your office cleaning company has a tremendous role in keeping your facility clean and healthy. Your building can't just look clean, it must BE clean. As a Facility Manager, you need assurances that your office disinfection service is professional, thorough, dependable and consistent. Anything less is a risk just not worth taking right now when the stakes are so high. How do you assure effective office disinfection services? You start with very good people who have been screened, trained and managed for success. Then you add the disinfection tools, methods, equipment and chemicals to get the office disinfection job done right, the first time. Then you assure effective office disinfection by managing pro cleaning teams assuring reliability though accountability. Anything less puts you, your building occupants and your reputation at risk.
Effective Office Disinfecting Services Require A Solid Plan
A comprehensive office disinfection plan should:
Supply employees with appropriate personal protective equipment (PPE)
Employ Centers for Disease Control (CDC) approved disinfection methods
Create and implement a full disinfection task list in conjunction with Centers for Disease Control (CDC) recommendations
Remove biohazard contaminants from your facility and reduce risk of infectious disease transmission
Assure supplementary comprehensive cleaning of touch points and hotspots
Utilize superior cleaning solutions including chemical fogging with compliant disinfection and sanitation methods
Customize disinfection plans to the specific requirements of your office facility
Assure appropriate separation, storage and/or disposal of cleaning materials
CIMS Offers Assurances Regarding Office Disinfection Services
So your office disinfection service must understand the current risks, have teams that are trained, prepared and equipped, and come armed with a solid plan. This all sounds good but how to you qualify and seek out the right office disinfection service? The best place to start looking for your next office disinfecting service is with the ISSA's CIMS and CIMS-GB certification. This professional certification can help you efficiently sort through commercial disinfection companies to find the right office cleaning company for your facility. CIMS is a powerful, stringent accreditation program managed through an independent third party that allows office disinfection companies to demonstrate their competency and commitment to health, safety, and industry best practices. CIMS certified office disinfection services offer a level of effectiveness and efficiency that you must have during the current global crisis.
Stathakis is here to help in removing biohazard contaminants from your facility. Through the usage of CDC approved disinfection methods, professionally trained staff, and over 40 years industry experience - we are ready and capable of providing additional enhanced services to disinfect your entire facility. Our office disinfection services can give you the peace of mind and results you deserve.