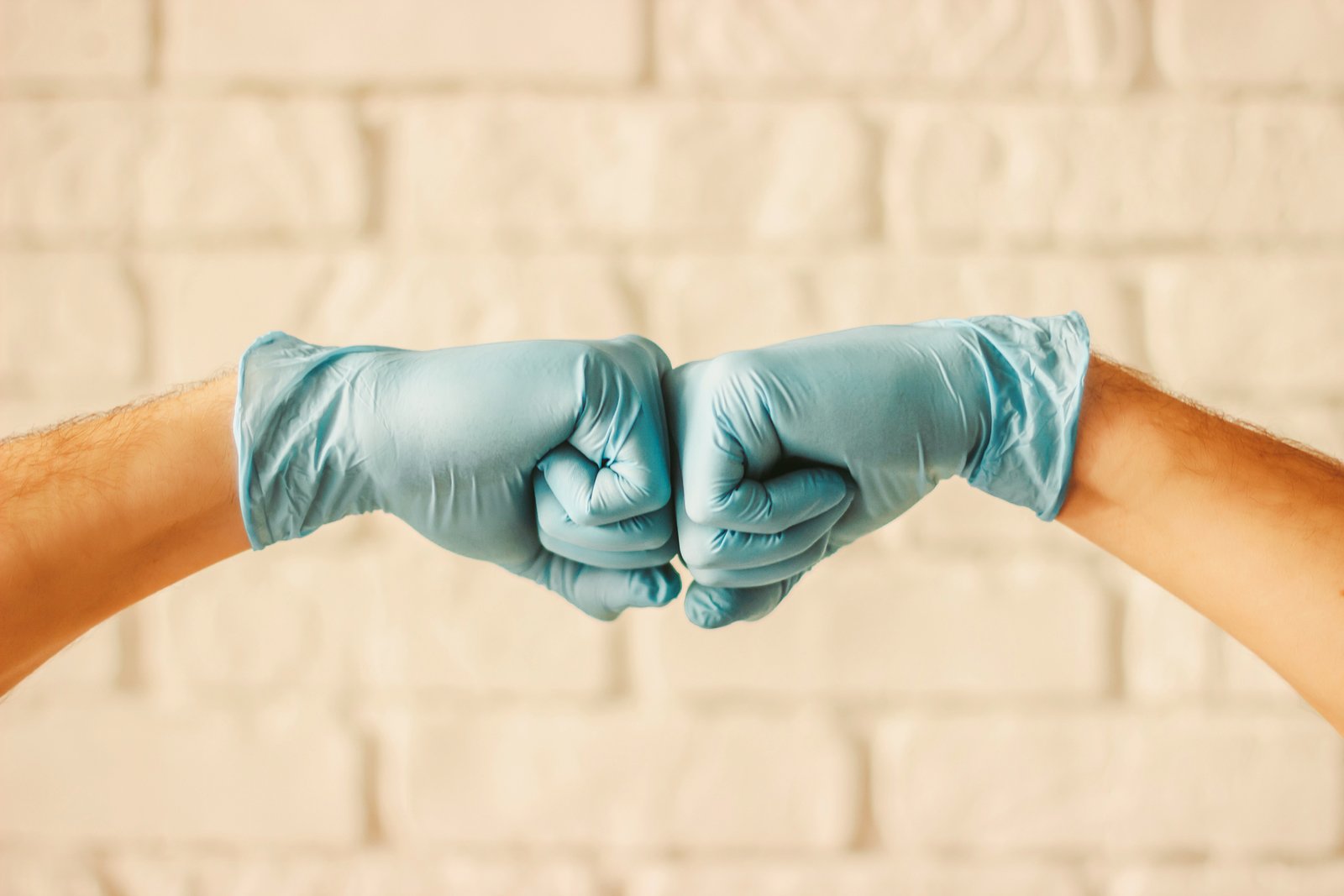 Medical Facilities Are In the Public Eye Like Never Before
No facility is getting more scrutiny right now than medical and healthcare facilities. Patients and providers alike are understandably weary about the new risks that the coronavirus presents. Of course medical providers and facilities are the best equipped and well-versed in sanitation, it's part of their every day concern. Still, this new threat is unprecedented and the most prepared Facility Managers are taking every possible precaution, as they know one wrong move could spell disaster. Don't get blindsided with mounting cases or risk your facility's reputation when medical disinfection services can help you reduce risk and protect patient and provider health.
Critical Elements of a Comprehensive Facility Disinfection Plan
A comprehensive commercial disinfection plan should:
Identify critical areas of facility and create a full disinfection task list in conjunction with Centers for Disease Control (CDC) recommendations
Remove biohazard contaminants from your facility and reduce risk of infectious disease transmission
Provide additional comprehensive cleaning of touch points and likely virus hotspots
Employ enhanced cleaning solutions including chemical fogging with compliant disinfection and sanitation methods
Customize disinfection plans to the unique needs of your industry/facility
Provide appropriate personal protective equipment (PPE) to all employees
Appropriate separation, storage and/or disposal of cleaning materials
Why Touch Points Are Ground Zero For Covid-19 Transmission
What are touch points and why are they so critical in reducing the transmission of Covid-19 and other infectious diseases? Touch points are those areas that see many different hands throughout a normal day like a computer mouse, phone, handles on doors, sinks and toilets. Study after study demonstrates that touch points are the major hub of disease causing germs. Medical cleaning in normal times requires attention to these touch points but in our current climate, precise attention to touch points must be given.
Not All Janitorial Companies Can Provide Medical Disinfection Services
Right now cleaning, sanitation and disinfection are important everywhere but no place more so than a medical facility. Fear is widespread and the risks are all too real so you must work with a professional, experienced medical disinfecting service that utilizes industry best practices in order to safeguard your facility and everyone in it. Medical disinfection requires a commercial cleaning company with significant experience and a proven track record of results. It requires a professionally trained staff well versed in sanitation and disinfection principles. That means an understanding of EPA approved cleaning chemicals, CDC recommended disinfection methods, cleaning for health, dwell times and more, all of which increase the odds you will receive the level of clean you and your facility requires.
Trust But Verify
When it comes to medical disinfection services, many janitorial companies will tell you they know what they are doing but the current situation is simply to important not to verify the information you are given. Facility Managers are currently tasked with making quick decisions in managing the current crisis. This can make it challenging to do the due diligence required. If you are looking to verify a janitorial company's claims quickly, CIMS can offer a great way to instantly validate a cleaning company's professional standards.
The International Sanitary and Supply Association's (ISSA) CIMS stands for the Cleaning Industry Management Standard. CIMS offer you as a Facility Manager a free and useful tool in finding medical disinfection services. Like board certification can distinguish added training and specialization with physicians, CIMS offers additional training and benchmarks for commercial cleaning professionals committed to best practices and excellence within their industry.
Stathakis Is Your Partner In Managing the Covid-19 Pandemic
Here at Stathakis, we have a professionally trained staff and over 40 years of industry experience. We are ready and capable of providing additional enhanced services to disinfect your entire facility. We will work directly with you to create a comprehensive disinfection plan for your medical facility. Our focus is and has always been, the health and safety of our customers, our employees and the larger community.