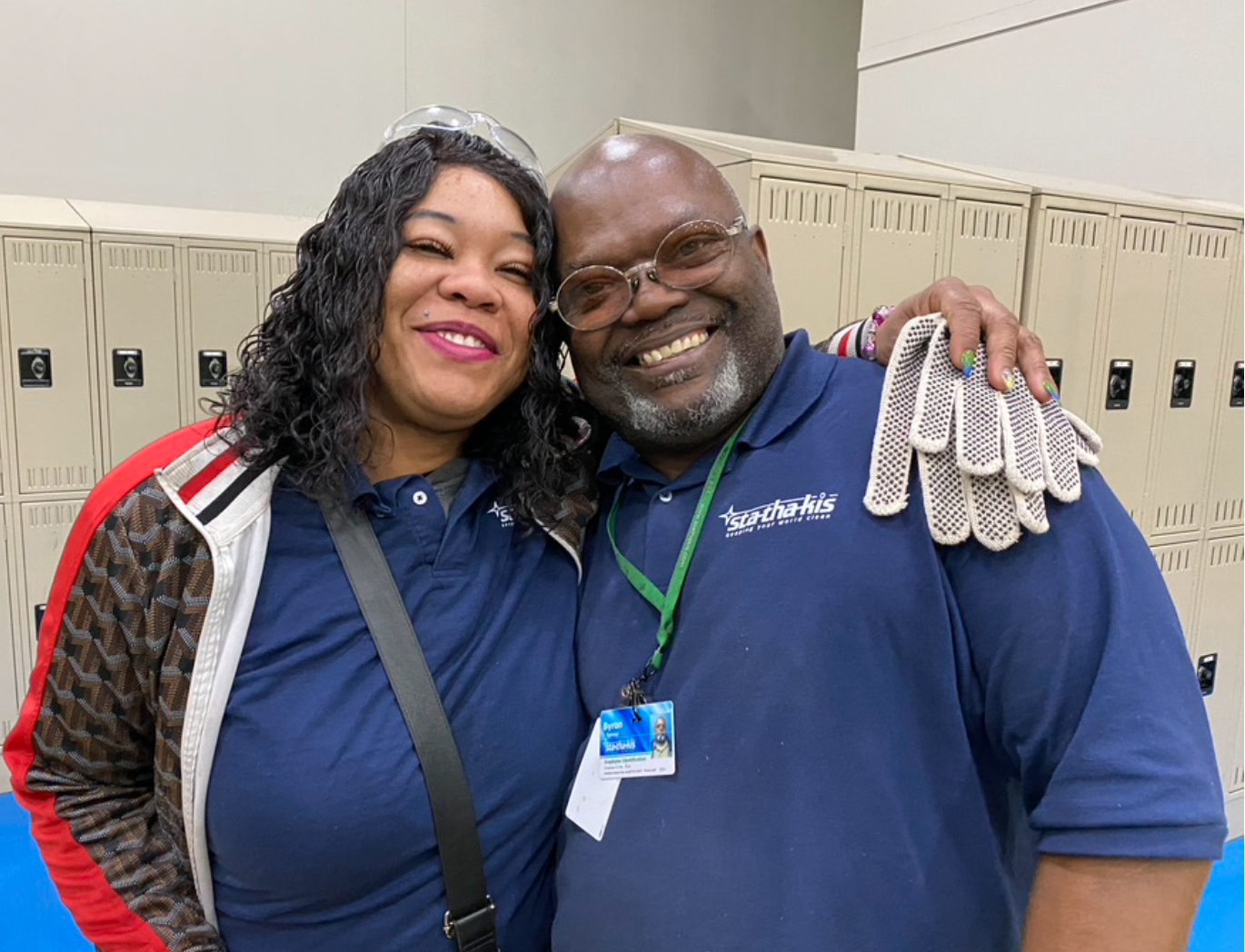 Here at Stathakis we take pride in our teams. We work hard to be a place where people want to do their best work and make a difference in our communities. We work with our teams to assure reliability through accountability and have created a culture that values collaboration, quality, and the contribution of every single team member.
Byron and Cherise are Supervisors on different shifts at the same site. Both recently came into work on a Sunday on short notice to do a special cleaning for the customer. Even though they are on different shifts, they still know how to communicate and work together to get the job done. Byron and Cherise are part of the larger Stathakis team, ready to go to work for all of our customers.
Having good people, screened, trained, equipped, and managed to do their best work is always important to us, but never more so than now when we are helping our local business community manage the health and safety of their buildings during the current corona virus crisis.
Michigan born and bred, Stathakis has operated for over 30 years offering the business community janitorial services, office cleaning, restroom cleaning, medical cleaning and so much more. With the current Covid-19 crisis, many offices, medical facilities, industrial facilities and other businesses are utilizing our professional disinfection services. Employees like Cherise and Byron put the "Pro" in professional and are a fundamental part of our commitment to professional, effective, responsive service.
We employee only highly trained, current employees to execute the disinfection of customer facilities, we do not subcontract or franchise. All of our employees are trained with special attention to the safety of your facility and proper disinfection methods. If you are considering commercial disinfecting services, office disinfection services or would like help developing a comprehensive full facility disinfection plan tailored to your facility, please reach out.