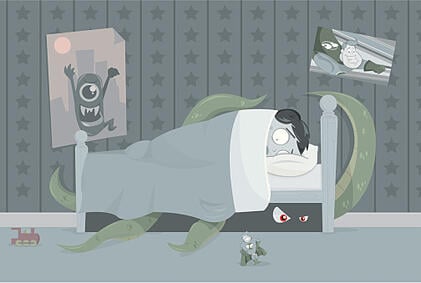 Halloween is upon us and as the celebrations ramp up and all the little ghouls and boos run the streets looking for their sugar fix, I am reminded of the power of fear. Halloween itself is like a big thumb in the eye to all that scares us. Halloween rituals seem to say "look, we'll embrace what is scary and frightens us and use it for our own delight." Can we use some of this same spirit to conquer our fears as leaders? Can we harness what scares us and us it to propel us forward rather than hold us back?
David Joseph Schartz said, "Do what you fear and fear disappears." I think this is great advice because conquering fear is part of what keeps us growing, it drives progress and keeps us young long after our ages say otherwise. Do you have fear holding you back somewhere in your life? Can you find a way to use that fear to motivate you rather than keep you stalled?
One example from my own life is the expansion of my business. After 30 years, my company was very stable and running smoothly. However, I always knew that we could do better and that we had many untapped resources right under our own noses. Fear of losing control kept me from pushing to the next level because I knew I had a sure thing where I was. After some time resisting out of fear, I accepted that I can't always be prepared, that's why it's called growth. One must stretch and reach to get there and accept some pain along the way. Stretching also meant letting go of things and trusting those around me to act in our best interest as the company became much bigger than me. Rather than let my fear of failure choke me, I used it. Fear of failing gave me the motivation to do the hard work and heavy lifting that was necessary to succeed.
So why all this talk of fear? Well, Halloween can be a great time to explore what's hiding under your bed. What are you scared of and is it a legitimate fear that protects you from harm? Or, is it a limiting fear that keeps you from growth-- be it personal, professional or relational? Can you identify even small ways in which you can embrace it head on and use it to your advantage?
Whatever it may be, just make sure you embrace your fear and it will soon disappear!
HAPPY HALLOWEEN