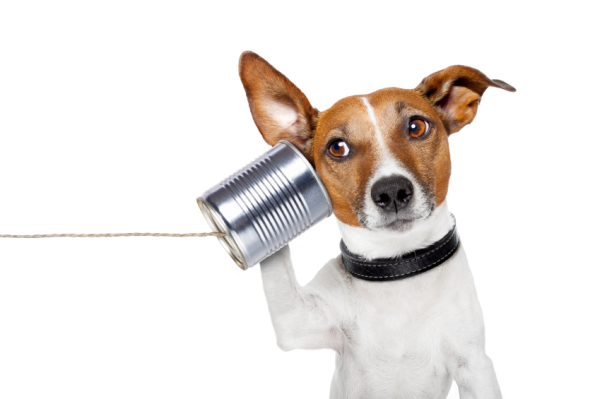 Lately I have heard of a few occasions when an employee was needlessly unhappy because of a communication breakdown. For whatever reason they could not or did not talk to someone in the company to get information on whatever may of been bugging them. Communication seems to be the basis of a happy workplace which is the same basis as successful sports teams.
Since we are still in football season, I will stick with football analogies. Think for a minute about a winning football team. Is there any member of that team that is so good, so smart, so capable that they can play the game all on their own? Can you imagine Calvin Johnson standing alone on the football field to defeat the entire Green Bay Packer lineup? No matter how good any one player is, no single team member knows every play in the game.

What if everyone on the team played the entire game without talking to each other, signaling for help or restrategizing when a new problem came up? For a number of reasons it doesn't work right? Good teams are constantly giving each other information back and forth. Sometimes it is a play, a warning, some encouragement, but in every winning team, there is steady communication. This is how these different individuals come together for a common goal.

Communication is not just important among the players. For a team to be truly great, communication must happen in all directions. What if the coach knows the next play in the game but doesn't tell the team what the goal is and how to get it done? What if a player encounters an obstacle or problem and doesn't pull the coach in to help solve the problem?

At Stathakis, our team and our game is a little different from a football game but good communication is no less important. You can talk to your supervisor and you can talk to me. There is no problem or situation that we expect you to go into alone or unguided. There is no scenario where you cannot ask for help. Sometimes like a coach, your supervisor may have information about the situation that you don't have. Maybe the problem has come up before and there is already a solution. But you'll never know unless you start talking.
We are a team and I want you to know, we want to help and we have your back. Most of our supervisors have played multiple roles over time, chances are they understand how you feel or what you are up against. If you come up against a challenge, talk to us. Like a good team, we are prepared to win together and sometimes even lose together, but no one should go it alone.