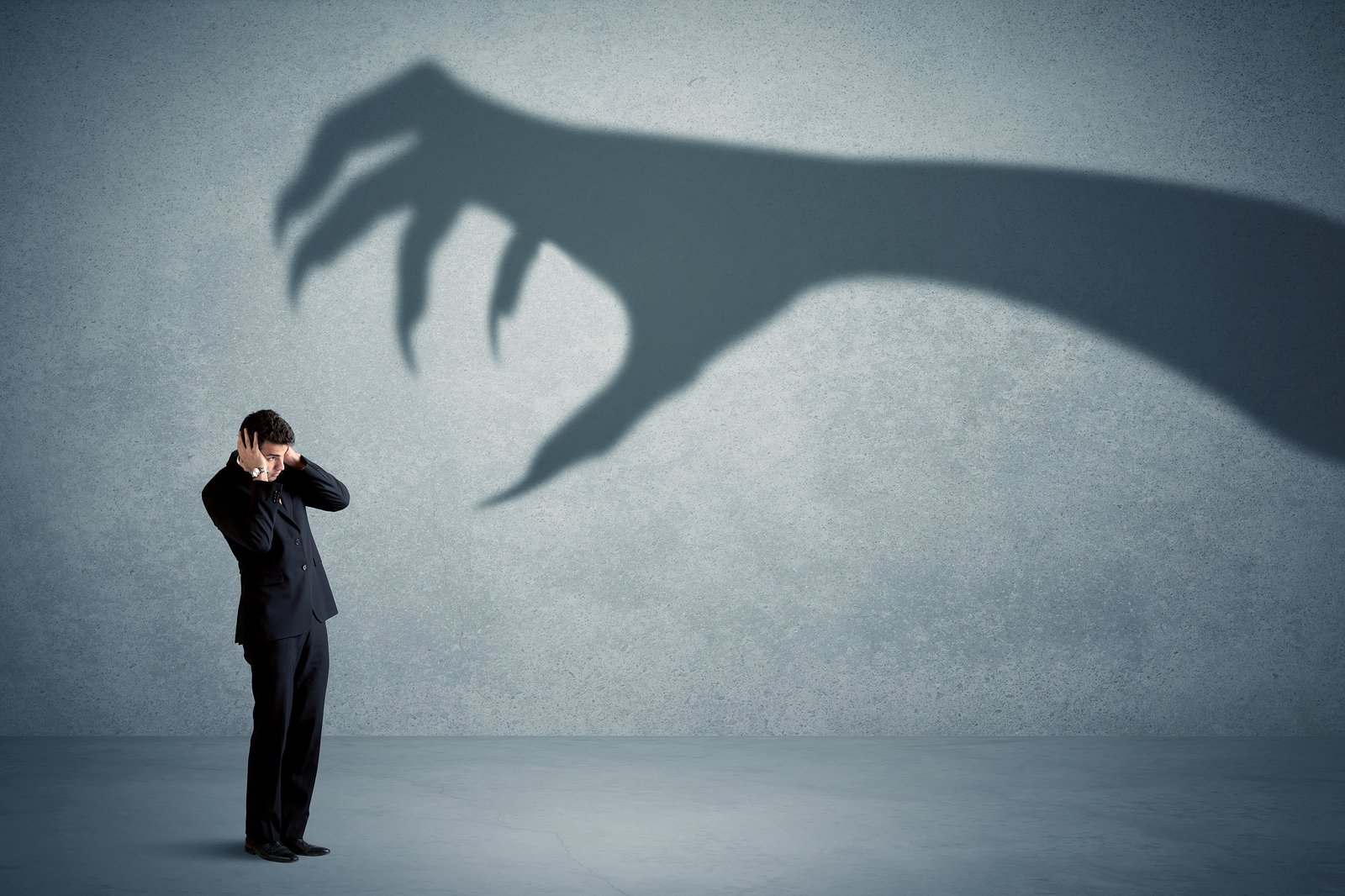 The Monsters In The Closet Of Office Cleaning
You partner up with a office cleaning service in the hopes that they will be able to keep your facility clean without the nightmare of trying to manage each aspect of making sure it gets done. In fact, this offloading of management duties should be a significant benefit of outsourcing your commercial cleaning to an industry professional. As such, you go out and scour the janitorial marketplace for a company that meets your needs and sign a contract on the promise of responsive, effective, and professional cleaning services.
So when the office cleaning company you thought was going to be a dream turns out to be a nightmare, it's disheartening. Perhaps this has happened more than once, the unfortunate truth is that the industry is filled with cleaning companies that just can't deliver on their promises of service. Many of the Facility Managers that we partner with had enough bad experiences that they cane to believe that it was nearly impossible to find office cleaning services that could provide a quality service for a reasonable price. All too often we hear that every cleaning company is the same. While there are plenty of bad companies that are the stuff of nightmares, there are some quality service providers just right for your facility that will make it easier to sleep at night knowing your facility is in good hands.
Why Inexperienced Office Cleaning Companies Are the Stuff of Bad Dreams
Commercial cleaning companies will vary in size, type, and levels of experience leading to a diverse, sometimes tricky marketplace to navigate. As such, finding the right commercial cleaning service can be one of the scariest parts of the process. Many of these companies are startups, fly-by-night operations, and small companies trying to grow outside of their markets. While every business needs somewhere to start, many of these office cleaning companies simply aren't going to be able to meet your needs in any capacity. It takes time to master skills and to adjust services in order to offer the professionalism and responsiveness customers deserve. No matter how enthusiastic startups and young companies are they just can't make up for a lack of experience. Further, many of these cleaning companies have an idea of what it takes to run a successful office cleaning company that isn't firmly based in the reality of the work. They will often pursue contracts thinking that they can service your facility only to find out they have bitten off more than they can chew leaving you with a cleaning service that can't do their job. This will almost always lead to them asking for more money or them cutting down on service. Either way, their inexperience creates major problems for you.
Overly Low Janitorial Bids Should Frighten You
We have all heard the saying 'you get what you pay for.' Many of us discard it as anachronistic wisdom, but there is a lot of truth to it when it comes to hiring commercial cleaning companies. The largest hard cost to any service company is the cost of labor and labor hours, so when looking at a bid that seems too good to be true, think about what that might really mean:
Illegal hiring and subcontracting that often avoids taxes and insurance
Intentional or unintentional underestimating the number of labor hours needed to completely clean a facility to artificially deflate prices. This will usually be followed by a request for more money or a downshifting of service
Below market pay and a lack of training or benefits that both reduces service quality and increases employee turnover.
Are Hazy Office Cleaning Quotes Giving You Bad Dreams?
While suspiciously low cleaning quotes should give you pause, high prices from a prospective office cleaning is no guarantee of dream service. On either end of the spectrum, price doesn't always align with value. The trick is to look for good deals over great deals. The goal should be real value built into a price that fits your budget. Ask yourself, am I getting the services I need to maintain the facility at the level I need and is it priced in a way that makes sense and fits my budget? Look for clear, transparent pricing and janitorial quotes that are specific to your facility. The more specific a quote and the clearer the price point, the easier it will be to compare your quotes apples to apples style to decide what is best for your facility. Another important characteristic to look for when shopping commercial cleaning companies is company culture and employee practices.Office cleaning services that have established, proven practices for recruiting, hiring, and training are more likely to have lower janitorial turnover and better service. Not only will this help ensure a higher quality of service, but companies that actively invest in their staff are likely to be more experienced and will ultimately offer you a better cleaning.
Finding An Office Cleaning Company That Won't Give You Nightmares
The right office cleaning company can make your life so much easier but the wrong one can be a nightmare. But finding the most professional, effective and responsive office cleaning companies can take a lot of leg work. Imagine not having to spend hours of your already busy day trying to determine whether a prospective cleaning company sufficiently screens their employees, or illegally subcontracts or has sufficient liability coverage or is going to still be in business months from now. Fortunately for you there is an easier way to do this, and better yet, it is entirely free to you. You can quickly narrow down prospective cleaning companies by looking to see which have the ISSA's CIMS or CIMS-GB certification. This intensive industry specific accreditation is a good way to determine which companies are committed to industry best practices, innovation, responsive customer service, and offering observable systems and practices that assure a higher level of service.
At Stathakis, we work to recruit, screen, train, and properly manage our staff to provide a quality cleaning experience. We dedicate ourselves to the highest level of cleaning and customer service and continue to innovate in our industry to offer our customers continua improvements and cost savings. And, of course, we are CIMS certified because we are committed to quality. If you need office cleaning services and your business is in the Southeastern Michigan service area, please reach out at (800) 278-1884 and let us make your life easier and your facility shine. Proudly serving Genesee County, St. Clair County, Macomb County, Oakland County, Livingston County Wayne County, Washtenaw County and Monroe County.