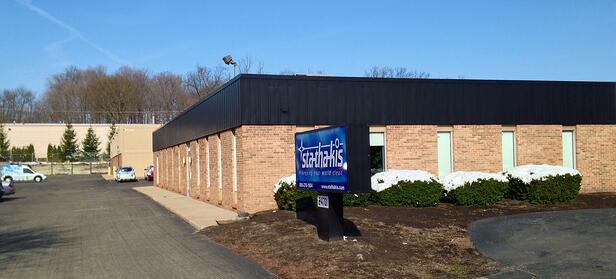 With spring comes big changes and new growth, and local Michigan commercial cleaning company Stathakis has announced new Farmington Hills offices and expansion. Stathakis has continued to remain a leader in the commercial cleaning industry and has experienced record growth contributing new jobs right here in Michigan. With that growth, they have outgrown their administrative offices and have opened a new administrative headquarters at 24701 Halsted Road in Farmington Hills, Michigan. Stathakis continues to utilize their Downriver Operations Center located in Trenton but has relocated their main offices to the new location.
Because of their growth over the last few years, this thriving Michigan cleaning company was bursting at the seams. Stathakis needed to make room for existing administrative staff and new team members. Stathakis CEO Chris Stathakis tells us,
"The growth we've seen is exciting and we have a great sales team that has worked hard to bring our professional services to new Michigan customers. We are really excited to get our Administrative Support Team under one roof in Farmington Hills. The Farmington Hills Operations Team will have their own offices and warehouse space directly behind our new Administrative Offices."
The official move day was April 14th and their team was excited to move into their new home in Farmington Hills, Michigan.
Stathakis is also seeing a significant changing of the guard in ownership as founder George Stathakis passes the ownership baton fully over to CEO/Owner Chris Stathakis. After more than thirty years, George Stathakis has sold his minority interest in Stathakis to brother Chris Stathakis to pursue other interests. George was instrumental in the early success of Stathakis and the entire Stathakis team is excited for him to have a chance to pursue new paths. George Stathakis will continue to service his existing customers in a part-time capacity.
Chris Stathakis tells us, "We are grateful to George for all the contributions that he has made to Stathakis over the past 37 years. During that time Stathakis has grown from a couple people in a garage to over 400 employees today. Stathakis continues to be a family-owned, professionally operated business." With Chris Stathakis at the helm, the Stathakis team will no doubt continue to grow and flourish and help reinvigorate the local Michigan economy.
Finally, we are extremely excited to share with you all the new customers and growth we continue to add on here at Stathakis. Your Sales Team has been working hard to bring on many new large janitorial accounts. We have proudly promoted employees within our company into leadership roles to support the new growth. I would like to thank everyone here at Stathakis for our continued success. We could not do it without you!