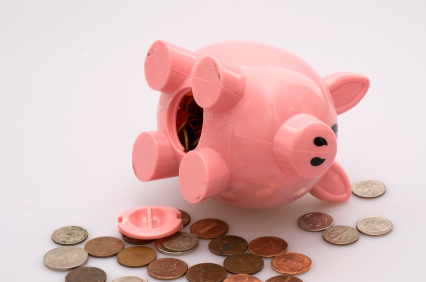 We have all experienced buying something that started out at one low price and quickly ballooned to something else. Sometimes basics are called "extras" or a product or service seems fairly priced but other included charges far exceed the norm. Maybe you bought a reasonably price air travel ticket but were surprised at the $50 per bag charge for your families four bags! That product or service that started out seemingly reasonable can quickly morph from a good deal to a not so good deal when the deal closes and the seller looks for ways to recoup an artificially low price. This kind of "marketing" isn't good for anyone but the seller. As a buyer, you are cheated out of the right to make a decision with all of the information and fairly assess your options in the marketplace. As a competitor trying to fairly price your product or service and transparently present it to potential customers, you are understandably disadvantaged.
In the cleaning industry specifically, prices continue to be at all time low levels. Some MichiganCleaning services are offering some concrete ways to get better pricing. But many Facility Managers looking for good pricing start out feeling like they are getting a great value for the money they are spending on their custodial budget, only to find that their cleaning service is recouping the low initial cost in other ways. The old adage "if it seems to good to be true, it probably is" continues to hold water. Many Facility Managers are paying for things they thought were covered in their monthly contract. When they complain about service issues, their contractor magically comes up with a billable solution to that particular problem. The Facilities Manager starts to get further and further away from what he/she thought was good value.
Some examples of this may be in high dusting or wall spotting. We are also seeing many instances where the price of floor care is built into the monthly contract but the cleaning company is still sending the Facilities Manager an invoice for that service outside the monthly bill, effectively billing twice for the same service. Now there are situations where wall spotting quickly becomes wall washing and should rightfully warrant an extra charge. There are also conditions where a floor that was recently refinished got destroyed by someone dragging chairs, tables, and boxes across that floor, making it necessary to do a top scrub and recoat. Again, a second major floor service done well before the norm warrants an extra service charge but many cleaning services in Michigan are getting more and more liberal with extra charges. Of course they are, if your price is lower than sustainable, what else are you going to do? Some of these Michigan janitorial companies are using what looks a lot like bait and switch. Others are no doubt trying to be competitive and fair and think they can deliver at that price only to realize weeks in that it's impossible to meet expectations at that price.
Whatever your specific situation, there are a few things you can do to protect yourself from being overcharged, get consistency from your cleaing service and still get a good return on your cleaning dollar:
1. Read The Contact
Make sure that your cleaning contract contains a cleaning specification that outlines all the different types of services the cleaning company plans to deliver under the contact with frequencies. If they are going to dust, your contract should specify that they are going to dust at least weekly. If other special services such as floor refinishing, carpet cleaning, or window washing are included as part of the normal contact, they should once again specify the frequency that they plan to deliver that service, as well as, the areas and approximate square footage. This helps clarify later on that they did take the entire building into account or maybe only certain areas that you specified you wanted done on a special frequency. Example - Clean Carpets throughout building (approximately 85,000 sq ft) one time per year and clean traffic areas (approximately 15,000 sq ft) four times per year.
2. Make Sure Contract And Monthly Invoicing Match
In talking to some new customers, they complained to us that their prior cleaning company was not very specific in their invoicing. Often, several services would be lumped into one sum on the invoice without explanation. This kind of muddled billing can cause big issues and even big extra costs. If services are lumped together and the cost of individual line items unclear, a cleaning service in Michigan can charge for an extra and claim it was not part of that sum or claim it was the bulk of the cost trying to justify why they are sending you additional invoices. Make sure that your Michigan cleaning company has monthly cleaning as it's own line item on the invoice and either references the contract or matches the exact contract amount. Again, we have new clients that weren't even sure how much they were really paying for cleaning prior to hiring us because the invoices with their former vendor became such a mess. At that point, the vendor has taken control of your facilities budget and you may be over paying.
3. When Your Building Or Services Change, Make Sure To Amend The Original Contract
Here again, it is easy to add on additional services or square footage and tell the cleaning company to just add it on to your monthly amount. However, without proper documentation there could be some confusion down the road on what is and what is not included as part of the contract.
The most important thing you should do to make sure you are paying a fair price for agreed upon services is to make sure that all of the details of your cleaning contract are properly documented. If any promises are made, it must be in writing or you can expect to be billed in addition to your normal contract. If you find that your cleaning contractor does not want to document the services they are providing, it may be time to look elsewhere for a new Michigan cleaning service. The same goes for invoicing-- it is your right to have a detailed invoice and to know exactly what you are paying for on any given invoice. At Stathakis, we refer to all these practices and transparency in doing business. We are always willing to explain ourselves in detail so that every customer feels like they are getting good value in the services we deliver.