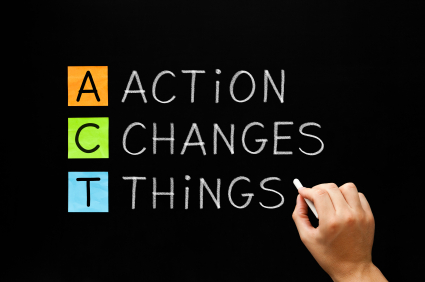 Have you ever remodeled a space in your home? We redid our family room not long ago and when it was done, boy did it ever look great. But of course, then we started using it and my wife and I discovered that every fingerprint on our new coffee table was visible. Likewise, every bit of dog hair and kid grime was suddenly noticeable on our new sofa. My wife became a nearly compulsive vacuumer because it pained her to see her carefully chosen rug with even a spec of dirt. We had slowly grown used to the amount of wear and tear on our family gathering space but the new space, we had only seen it perfect and that set the bar. We loved our newly remodeled space but we quickly realized our expectations for caring for our expensive new shiny space had changed.
If you have spent the time, energy and money to remodel your commercial office spaces, you are likely going to find your self in the same boat. As the Michigan economy continues to pickup, we are seeing more and more customers remodel and update their current space. While it is exciting to see Michigan businesses rebounding and owners hopeful about the future economic and business climate, new and updated buildings require new and updated cleaning and maintenance plans.
It took years for your original space to weather, if you will and your cleaning plan was likely designed to keep the space in good working order. Older spaces and surfaces likely didn't show dirt and grime the same and less frequent and less costly cleaning typically got the job done to an acceptable level. But brand new pristine surfaces and higher rents lead to higher expectations all around. In order to care for your new digs, minimize building management headaches, keep high rent tenants happy and fairly work with your building services contractor, you must revisit your cleaning needs and communicate these with your janitorial services company. When remodeling it is critical that you consider and communicate how your needs are going to change with your cleaning services. Most Michigan cleaning services want to satisfy their customers but you cannot hit benchmarks you are not made aware of.
Many times we see customers upgrading their workspace from Class B Office Space to Class A Office Space, which really requires a different type of cleaning. You can't assume that higher quality finishes and state of the art systems will take the same amount of time to clean as lesser quality. Class A office space really draws attention to details that many people don't notice in Class B or C office space. Likewise, in brand new facilities, dirt and grime are much, much more noticeable to you, tenants and their customers alike. So it will most likely require more time to clean your building when your upgrade the interior. This is something that you will need to take into consideration when coming up with a revised cleaning budget.
For example, in a standard cleaning specification, we spot clean walls weekly. However, in a class A office building, most people will find any finger prints on the wall unacceptable. When you buy janitorial services what you are really purchasing is time. Janitorial and cleaning services have cleaning times for every task that they perform in a building. So if you want to increase the frequency of any given task, it will in turn increase the time spent in your facilities which ultimately impacts the price. The bottom line is that Class A Office Space cost more to maintain and customers should budget for it. When you have updated or remodeled your office space, you will need to revisit the old spec and update and revise it to meet the needs of your new facilities.