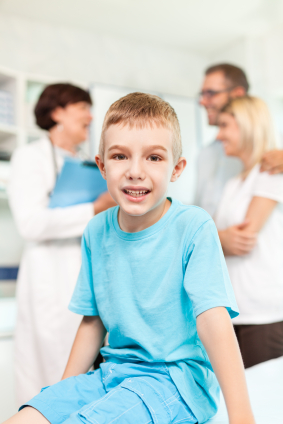 If you are concerned about the dangers of
infectious diseases
in your medical facility, then seeking the help of an exceptional medical office cleaning services is the first step in keeping these life-threatening conditions at bay.
Patients visit your doctors office or hospital to get well, not to get sick. However, last March, the
CDC
reported that infectious diseases spread in medical environments has tripled in the last decade. Some of these infections, such as C. difficile, are extremely deadly but easily preventable.
Medical office cleaning services
play a big role in controlling infections. If you've been cutting costs by downgrading your cleaning staff, then you've probably seen that you have been playing a
dangerous game
.
The same report from the CDC stated that infections left 14,000 patients dead last year. However, since that number is based on information taken from death certificates, the actual rate is much higher, since death by infection is typically listed under the resulting complications. The estimated number of annual fatalities could be as high as 30,000, and many of these deaths were caused by improper medical cleaning.
It's a shocking fact that for all our medical advancements and skill, keeping a clean and sanitized space matters just as much as the most expensive piece of medical equipment or highest doctorial degree.
Outsourcing with medical office cleaning services that are responsible and know how to clean a medical environment will pay for itself in the long run. Annually, billions of dollars are spent or lost as a result of preventable infections. Controlling infections with medical office cleaning services will leave your patients happy and healthy, increase your
overall bottom line
, and reflect positively on your
HCAHPS score
s. Finding the right cleaning company for the job is simple. Just look for a cleaning company that processes
these traits
:
Safety compliance training for OSHA, HIPPA, & Bloodborne Pathogens
Use of EPA approved, spore killing disinfectant cleaning agents
Strategic disinfecting strategies that specialize in infection control
Experience working in hospital and medical office environments
Compliance with all federal, state, and local regulations
An organized staff that is efficient and well trained
In addition, it's important that the medical office cleaning services you choose understands the importance of
cleaning a medical environment
. A cleaning service that educates its staff on the facts and harsh realities of the dangers of improper medical cleaning will deliver employees who won't cut-corners or skip steps. Good medical office cleaning services will understand that dangerous bacteria can be a threat even in times when no outbreak is present.
Excellent medical office cleaning services as been proven to help stop the spread of dangerous infections. It's a
smart solution
that you can begin to implement in your medical office, hospital, clinic, or nursing home today.