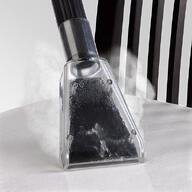 How many of you have encountered bed bugs at your workplace? A myth about bed bugs is that they can only be found in beds. Most workplaces of today's generation have never seen a bed bug before. Even amongst the pest control professionals they were a rarity. Recently, there has been an increase in the number of people complaining about being bugged by bed bugs in apartments, hotels, health care facilities, schools, offices, rental outlets and even movie theaters. Bed bugs are small brownish color insects that feed on animal blood. The most common hideout places for bed bugs are in cracks of walls, floors, furniture, couches, carpets, closets and curtains. In most cases, people carry bed bugs into their workplace unknowingly, in infested bags, furniture, or clothing. Bed bugs may also travel between offices through small crevices and cracks in walls and floors.
If your office gets infested with bed bugs you may see itchy welts on your skin. You may also see the bed bugs themselves, small bloodstains from crushed insects, or dark spots from their droppings. It is often hard to find them because they hide in or near furniture, and in cracks. This is not a pretty site for any business office as office cleanliness can make or break customers perception about a company. This may also result in failure to provide employees with a safer and healthy work environment as these bug can cause skin infections and may result in people falling sick at work which would ultimately lead to decrease in productivity.
How to get rid of bed bugs?
Now that you know about bed bugs and their hiding places, the first thing you'd do to get rid of these bugs will be to call a pest control company. This will cost you time, as you'll have to make appointments and need to find out that which pest control company will be right for you. Another thing is to be sure that the pest control company is licensed and meets professional standards. After you have gone through this entire process, still there's no surety that bed bugs won't come back again.
A simple solution to get rid of bed bugs, their nymphs and un-hatched eggs, is to clean, disinfect, and eliminate their hiding places. Also, ask your office cleaning service provider to steam clean. A true comprehensive bed bug steam clean will save you time and money. Steam cleaning can be done on the following:
Upholstery
Closets
Cabinets
Couches
Restrooms
Bags
Carpets
Floors
Steam cleaning in itself offers a nontoxic complete solution. In addition, it can be done on a regular basis and in appropriate manner to assure that these bugs do not come back. Reason being, is if you look closely at the list above, many of those items listed cannot by any means necessary be taken care of by pest control professionals. In addition, a thorough steam cleaning is significantly more cost effective. The savings are so significant that you can reduce your cost by up to 60%!
How can you keep bugs out of your office?
Wash curtains on regular basis.
Steam clean carpets, floors, couches and, rugs
Inspect used furniture for bed bugs before bringing it into your office.
Never bring discarded upholstered furniture into your office
Dispose of infested items that cannot be cleaned
Repair cracks in plaster and repair or remove loose wallpaper