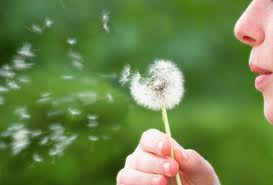 It is about that time of year when allergies start affecting those who suffer from them. When an office isn't cleaned properly, a large amount of allergens tend to collect. Observing the cleanliness of buildings and other types of establishments has always been among the top priorities for business owners. Undoubtedly, employees can work better in clean workplaces, while well-kept establishments or premises are most likely to entice new customers.
An allergen is a small particle that can cause irritation if inhaled. These particles are carried through the air or can settle on surfaces and floors. Larger debris such as pollen, dust mite, and cockroach debris tend to settle faster. Surface allergens can be easily disrupted even by dusting! Once these particles are disrupted and are back in the air supply, those in the vicinity can breathe them in causing a variety of health problems.
Office staff and workers and those working in commercial properties are commonly expected to maintain their workplaces' cleanliness. Yet there are certain cleaning tasks that only professional cleaners can do. Therefore, most industrial and office buildings find it necessary to get professional building cleaning services as these companies render thorough and regular cleaning services.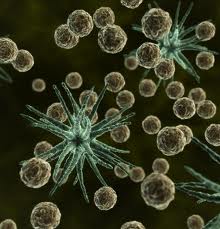 Allergens affect a building's IAQ (Indoor Air Quality). When an office has poor IAQ those who are present in that building will suffer. Adults who work full time jobs are at the office for the majority of their waking hours, making it almost a home away from home. When allergens are inhaled there are immediate effects such as irritation of the eyes, nose, and throat; allergens can also make someone suffer from asthma. Long term effects from poor IAQ are more serious and can range from respiratory disease to heart disease, and even cancer! The results have proven that allergies are the number two reason why adults miss work. Even if one suffering does not miss work, their symptoms can cause low productivity.
Healthy work environments have been known to boost the employee motivational level and thus their effectiveness too. The main reason that companies have been focusing on working with the right cleaning contractor, is the fact that they must manage the cleanliness of the company with cost effectiveness. In other words, they have to complete their corporate social responsibility to create a proper image of the brand in society.
When trying to eliminate pollutants and raise the IAQ, the most important factor is finding the source. Eliminating the source is the most efficient way in clearing the pollutants from the air.
Hiring a professional cleaning company can greatly help the fight against allergens! .
Our green cleaning program provides customers with the highest quality, environmentally responsible facilities maintenance services solutions. Green cleaning represents the latest in innovative services, uniting certified chemicals, tools, processes, training, service, and support. It efficiently eliminates airborne and surface allergens, using environmentally friendly cleaners that do not contain VOC (volatile organic compounds), therefore helping improve IAQ.
Hiring a professional crew will help maintain good IAQ in the long run, but there are steps you can follow on your own that will help the cause.
Vacuuming on a weekly basis helps remove dirt and dust particles that can build up over time, eventually even ruining your carpet.
Try and limit the number of plants in the office; plants provide a perfect environment for mold and bacteria to grow.
Prevent moisture around areas such as sinks and bathrooms. Most importantly, remember to change the building's air filter frequently!
The bottom line is keeping the workplace as germ free and allergen free as possible. It is important to the success of your business and the health of your employees.

Stathakis, an ISSA CIMS-GB certified janitorial company, has been providing business cleaning services for over 35 years. CIMS assures our customers that our processes are among the industries best. The "Green Building" (GB)*** part of the certification symbolizes our capability to assist our customers in achieving a greener clean, in addition to earning LEED-EBOM points.
If you are shopping for Cleaning Services see Stathakis' newest Ebook, "The 360 Buyer's Guide to Better Cleaning Services", cleaning industry experts provide key insight into how to navigate through the maze of Cleaning Companies to find the best value for your facility. Get this Janitorial Buying Guide today!