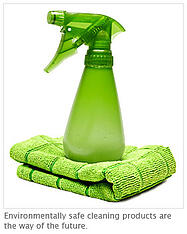 Simply switching to green cleaning products will provide some level of improvement. However, if the green cleaning program is to achieve its full potential, facility executives should re-evaluate their cleaning procedures. For example, one of the most common problems with conventional cleaning programs is the overuse of cleaning chemicals. This is a result of the old belief that if some is good, more is better. To be effective, processes should be put in place to ensure that the proper amount of the right cleaning chemical is used for the particular job.

Audit the processes currently in place. Determine what steps need to be taken to modify those processes to make them green. It may be necessary to switch to automatic dispensers for cleaning chemicals to regulate the quantity of chemicals being used. All processes should be designed with a focus on the goal of protecting the health and safety of building occupants while still cleaning effectively.
It will also be necessary to review the equipment being used during the cleaning processes, as cleaning equipment can contribute significantly to poor IAQ. For example, conventional vacuum cleaners are a major contributor to indoor airborne dust. Water from extractors, if allowed to remain within the carpet for an extended period of time, can contribute to the growth of biological contaminants.
Cleaning Products-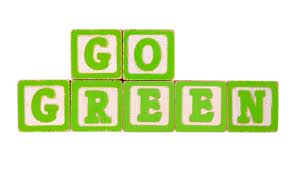 Typically, cleaning chemicals receive the most attention when organizations launch a green cleaning program. There are more than 100,000 chemicals that are registered with the EPA for use in cleaning. Only a small number of these have ever been closely studied in regards to how they affect the environment and people's health. Even fewer have been certified as green products. Any cleaning chemicals used in a facility's green cleaning program should be certified by an independent testing program, such as Green Seal, EcoLogo, or EPA's Design for the Environment Program. Certification demonstrates that the product has been proven to protect both people and the environment while being effective in performing its designated cleaning tasks.

Making the Move-
Even with the full support of the organization, often it is best to move slowly. Suppliers for the cleaning products must be identified. Cleaning equipment that meets the required standards must be purchased. Employees must be trained in the use of the products and the equipment.
Another effective measure that can be implemented to reduce cleaning requirements is the installation of touchless controls in restrooms facilities. Touchless faucets, dispensers and flush valves offer the benefits of improved hygiene and appearance, reduced cleaning costs, the elimination of cross contamination, and reduced water and product use; all of which are in line with the goals of a green cleaning program.
Once no- and low-cost items have been implemented, prioritize the remaining processes that will need to be modified, the extent and cost of those modifications, and develop an implementation schedule.
As the green cleaning program evolves, it is important that facility executives keep everyone informed about the program. This is particularly important during the early phases of the program when building occupants notice changes in the building and may raise complaints. Facing such complaints, it would be easy for employees or management to revert to old cleaning methods, negating the effectiveness of the green cleaning program.

Stathakis, an ISSA CIMS-GB certified janitorial company, has been providing business cleaning services for over 35 years. CIMS assures our customers that our processes are among the industries best. The "Green Building" (GB)*** part of the certification symbolizes our capability to assist our customers in achieving a greener clean, in addition to earning LEED-EBOM points.
If you are shopping for Cleaning Services see Stathakis' newest Ebook, "The 360 Buyer's Guide to Better Cleaning Services", cleaning industry experts provide key insight into how to navigate through the maze of Cleaning Companies to find the best value for your facility. Get this Janitorial Buying Guide today!