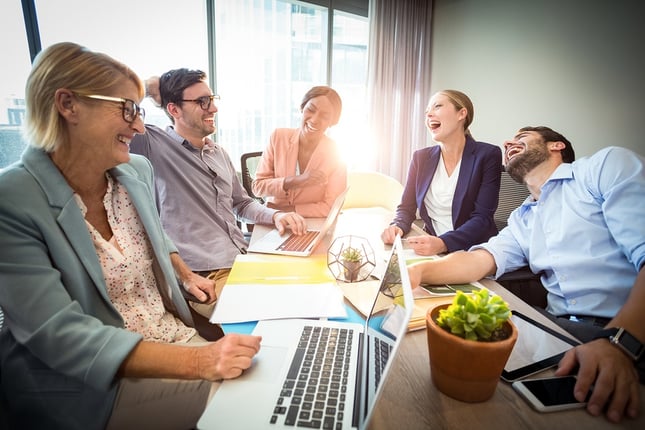 There's a Maya Angelou quote that says something along the lines of, people will forget a lot, but they won't forget the way you made them feel. There's a great deal of truth in this idea, which is why it can be useful to consider how you, as a leader, make the people around you feel. Of course, I can almost hear you saying, I have so much on my plate already, I wear so many hats, put out daily fires AND now I have to add to that thinking about how my teams FEEL about me?
Here's the thing, asleaders, we are like well-optimized engines. Many of us operate so effectively, so efficiently, and at such high speeds that there isn't much we can do to adjust out output and performance other than making minor tweaks and adjustments to the way we do things. One way to impact what we get out of our teams is to consider how we interact with them as a whole and individually, and yes, how we make them feel.
Think about how the people you spend your workday make YOU feel. Maybe it's your financial person who is on it, so precise, so anticipating of problems before they happen that you FEEL secure with them on the task. Maybe it's a team member that is so naturally enthusiastic that every time you have a Big Idea, their enthusiasm is like fuel for your tank getting you revved up for the next set of concrete tasks that will get you and the team to a goal. Maybe it is an employee who has caused some internal conflicts before and now makes you FEEL like you must be more guarded.
Just like different people you work among can make you feel a certain way, you as a leader can leave people feeling something. Whether that something is good or bad isn't just your responsibility either. For example, an employee who is being spoken to about not meeting their agreements isn't going to be feeling too good about it, but that's outside of your responsibility. But consider this, do you do things that positively impact how you leave people feeling? This is especially important with your core team. Do you listen to their suggestions? Do you give them credit for good ideas? Do you give them your time and attention? Do you return their calls or emails relatively promptly, especially if they need direction or approval before moving forward on their responsibilities? Do you stick to the facts and try to stay neutral when delivering criticism? Do you show appreciation when they go beyond your expectations or put in the extra effort?
Like any human person who doesn't wear a cape, you are going to fall short, even more times than not. The reality is most of us have so much going on, have such a laser focus on the future and health of our companies that we can often miss what's on the periphery. You need not completely change your leadership style or become the next 'feel good' business guru, however, you can occasionally slow down and tune in to how people might feel after your interactions and adjust your style even incrementally to get more of what you need from your people.