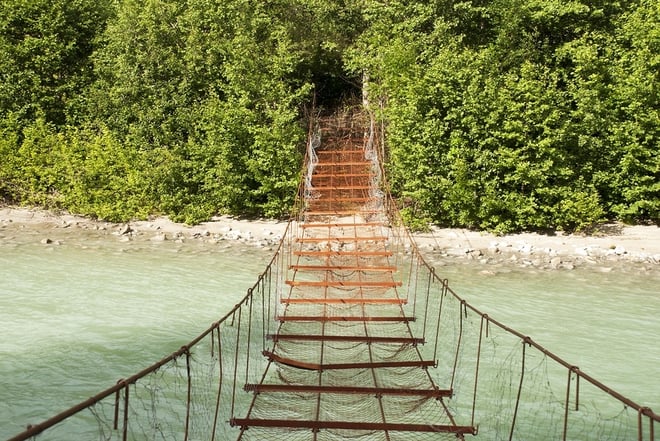 "Leaders instill courage in the hearts of those who follow.
Somebody has to go first." ---Andy Stanley
Our world seems to change at lightening speed. Of course, technology drives much of this but it can seem that as soon as we get comfortable with one way of doing things, someone or something comes along and changes it forcing us to begin again. Of course, you could fight the change and dig in doing things the way you always have but it seems that those organizations that seem to fare the best in today's environment are those helmed by leaders that can forge ahead even in uncertainty. Today more than ever, once you find success, you cannot be content to rest and get too comfortable, becoming a prisoner of the past. Rather, you must be willing to be open, adaptable, dynamic and agile.
But what must a leader possess to be able to be the person that "goes first" and lights a candle in the dark for all who follow? We have learned that in leadership, learning itself is a critical component of both survival and success. Transformation and growth aren't one-shot deals, they're a mindset and one that you must keep strong and flexible even as you find success. Certainly you can manage uncertainty and change with good information and strategizing, yet you cannot remove uncertainty all together.
Do you have the adaptability to respond to the uncertainties your organization is facing? Could you be more adaptable, more agile, more dynamic or more open? Do you learn everyday? Of course as a leader, you must balance that adaptability without becoming overly reactive, like a driver overcorrecting on a slippery road. And yet, balance what you know about what mad you and your organization successful with a willingness to adapt to the way our lives change everyday and you will likely instill courage in the hearts of those who follow you.