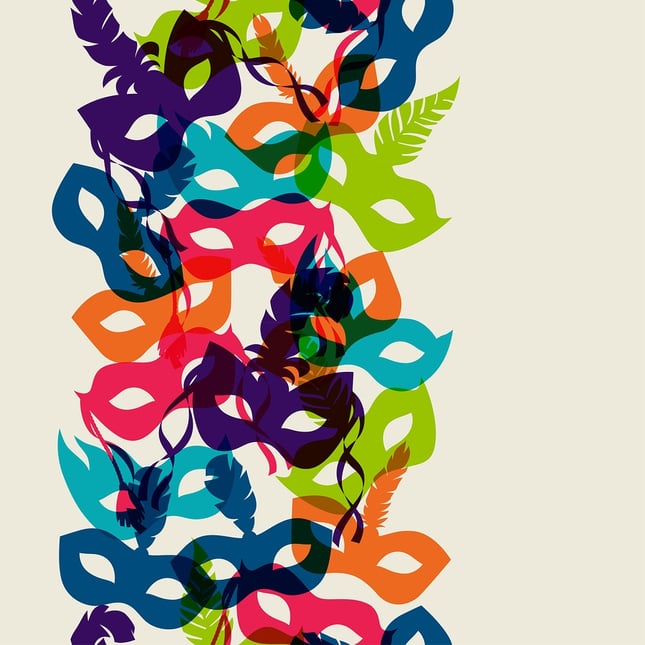 Halloween is just around the corner and it has gotten me thinking about the masks we all wear, on both Halloween and every other day. Leaders might at times wear a mask more often because we have the added responsibility of others looking to us. Sometimes we wear a mask to hide what we see as our flaws and inadequacies. Sometimes we don a mask to create a persona of sorts. Like John the tough guy, Jane who always helps, Steve who works harder than anyone and Anne who has the big ideas. Masks can also offer a façade that depersonalizes the professional realm a bit, perhaps making it easier for us to make tough decisions on a business, rather than personal level.
Of course, there are times when each of us must throw on the mask. For example, a mask that gives us a feeling of toughness can help bolster our confidence to endure a challenging transition. Or a mask of heightened professionalism can make terminating an employee a little easier to get through on both sides. And a mask during difficult times when you feel you must insulate your team from some of the concerns behind the scenes can be a positive in helping your people stay focused on what is important. But experience tells us that some of the most effective leaders have learned how to chuck masks of all kinds and be their authentic selves on and off the job.
Being authentic doesn't mean that you don't have to keep in mind that you are at work. No one must share every thought, concern and emotion to be authentic. And yet, having foibles, flaws and even emotions aren't liabilities with your people. In fact, the more your team sees you as a real person, the better they can connect with you. That connection can foster tremendous support and loyalty. Consider Superman for example, it is only when we learn of his weakness, Kryptonite, that he becomes most human. And allowing your team to see your mistakes or missteps can give them the room and confidence to take thoughtful risks, cultivating a culture of innovation and development.
Halloween will have come and gone in the next few days, so consider what masks you wear at different times. Which ones might be worth taking off to help you and those around you connect with your authentic self and be even more present and effective as a leader?