STATHAKIS IS A GREAT PLACE TO WORK!!
Stathakis Values People



At Stathakis, we are in the business of people. Every day, our team of over 500 employees services all types of buildings that people work, learn, play, and worship in. We work hard to make people's lives happier and healthier by providing them with a clean and safe environment. While the services we provide are important, the people on our team matter just as much as the work we do. Every employee at Stathakis plays an important role in the company, which is celebrated in our Ubuntu employee philosophy. By creating a culture where each individual is respected and appreciated, we make our company a great place to work.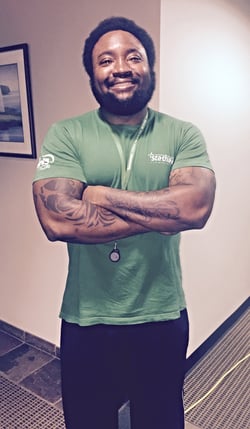 The Stathakis Difference: Employee Benefits
Stathakis is Southeastern Michigan's leading janitorial and building maintenance company, and it shows in what we have to offer our employees. From janitorial jobs in Michigan to professional maintenance technicians, we have a need for service-oriented individuals. All Stathakis Team Members have access to the following benefits:
A Workplace of Mutual Respect and Understanding
Competitive Wages
Flexible Hours and Job Locations
Paid Training
Employee Recognition Program
Professionalism
Employee Uniforms
Advancement Opportunities
Direct Deposit
A Commitment to Excellence and Constant Improvement
Healthcare Coverage
Paid Holidays for Full-time Employees
Paid Vacation for Full-time Employees
Our Culture (Who We Are)
We work hard to create a culture that makes people want to come to work. It's no secret that Stathakis Team Members like their jobs.Many employees have worked for Stathakis for many years.
A major part of our brand at Stathakis is that we treat people right
. An important concept in our company is Unbuntu.
What is Ubuntu?
It is our core focus of culture here at Stathakis.
Based off of African philosophy, the core idea of Ubuntu is "I am because of who we are". What this means is that we are all interconnected, and by promoting positive and respectful interactions between people, we can work together to better understand one another and be successful.
What it Takes to Become a Stathakis Team Member
Stathakis is able to provide the best service to customers because we hire the best people. We have built a 35-year reputation of excellence in what we do because of the amazing people on our team. We offer janitorial jobs in Michigan and a number of other specialities and positions. In order to qualify for a position at Stathakis, applicants must have the following skills and requirements:
Strong work ethic

Willingness to learn new things

Consistent attendance and transportation to work

An in-person interview at the Stathakis office

Ability to pass a mandatory drug screening
Fulfillment of any additional specified job-related qualifications or requirements
Are you looking for janitorial jobs in Michigan?
Does Stathakis sound like a great place to work? We'd LOVE to have you!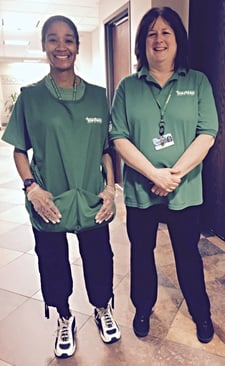 Equal Opportunity Employer Statement
This application form is intended for use in evaluating your qualifications for employment. This is not an employment contract. Please answer all appropriate questions completely and accurately. False or misleading statements during the interview or on this form are grounds for terminating the application process or, if discovered after employment, terminating employment. All qualified applicants will receive consideration without discrimination because of sex, marital status, race, color, age, creed, national origin, sexual orientation, military reserve membership, ancestry, religion, height, weight, use of a guide or support animal because of blindness, deafness, or physical handicap, or the presence of disabilities. A felony conviction will not necessarily bar an applicant from employment. Additional testing of job-related skills and for the presence of drugs in your body may be required prior to employment. After an offer of employment, and prior to reporting to work, you may be required to submit to a medical review. Depending on company policy and the needs of the job, you will be required to complete a medical history form and may be required to be examined by a medical professional designated by the company