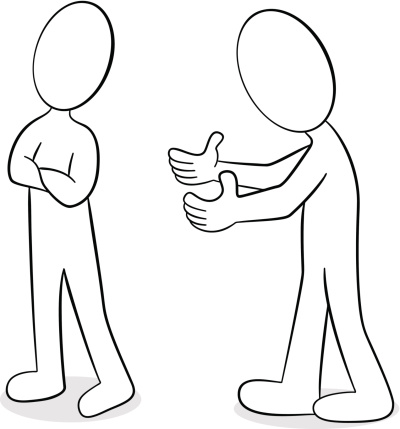 Conflict is a normal part of relationships and our work relationships aren't immune to occasional disagreements. While conflict is normal, it can be scary and many of us aren't very good at it. Even though differences of opinion can be great for innovation, development and progress, they can be uncomfortable and even detrimental if not managed deftly.
How do you as a leader handle conflict and why is it so important? First, as a leader, you have the most responsibility for productive conflict resolution because you set the tone with your team. If you aren't calm, respectful and open, you won't be likely to get the same from them. Conflict can also be challenging in a leadership position because at the end of the day, you don't really have to find common ground if you don't want to or if you decide that "splitting the difference" by compromising isn't really the best path forward for you and your organization.
When it comes to handling workplace conflict, first accept that conflict is natural, inevitable and not necessarily a sign that things are bad or off. Second, identify what kind of conflict you are having before you try to resolve it. The three main types of conflict that show up in the workplace are perceptual, relational and substantive. Perceptual conflict means you and a colleague see the problem differently. If you can't come to some agreement on what the actual problem is, how can you work to find a solution?
With relational conflict, the conflict is really about the relationship you have with the individual or group. For example, maybe a salesperson is arguing with you about a specific thing they assert they need but really they are upset with you personally because they feel like you don't value their work. Arguing over the "pretend problem" won't actually get you anywhere if you don't address the real interpersonal conflict.
Finally, substantive conflicts arise when two parties simply disagree about an issue. It is here that finding a middle ground is easiest. Why? Because there doesn't have to be just one right answer. Likewise, handled correctly, this kind of conflict can lead to a resolution of an issue with something creative, something better than either individual's original position.
As a leader, you can't always do what people want you to but you can always listen. Most employees aren't so entitled they believe they will get everything they ask for, sometimes there is also value in being heard. If you can stay cool when conflict arises, figure out and come to some agreement about what the issue really is and work to find common ground through problem solving, you can maneuver through conflict like a pro. And you can map out a path for your team for when they encounter their own inevitable conflicts.