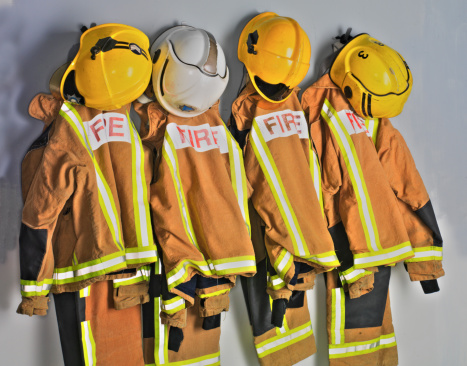 A few weeks ago, we had an issue with a client and I ran around nearly all day putting out the fire. It felt pretty good to step in and solve the problems and get everything sorted out. It was only later that I realized I really needed to let my team handle it, at least initially. I should have waited for them to report back to me looking for other solutions. Like the guy that has been fighting fires so long, I forgot to step back and be the Fire Marshall I now am.
As a leader, it can be really tough to step back and let your team do their jobs. Why is that? Well, sometimes it's about trust or a lack of confidence, but more often it is really about us. See, most of us in leadership positions are here because we are doers. We do good work, we do what needs to be done and we do it faster and better than a lot of other people. Our first accomplishments in the work world were very likely rooted in this doing. It can be really challenging to let others do the doing and even make the mistakes we did that got us some of the valuable knowledge we use now.
Even as leaders, we still want to add value and very likely we think that by doing more, we can do that. Our contributions as a leader require that we redefine how we add value to our organizations. We add value by mobilizing and motivating others. We add value by looking at the big picture and redefining objectives and redesigning inefficient systems. We add value by creating a company culture our people can thrive in. We add value by our ability to see issues and problems before they become crises. As leaders we must step away from the fire fighter role and step into the Fire Marshall position. We need to stop putting out every fire and rather find our value in leading over doing.