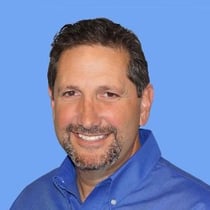 Congratulations to our Director of Business Development Brian Mamo, who recently earned the designation of Certified Building Service Executive through the Building Service Contractors Association International. A Certified Building Service Executive, or CBSE is among the most prestigious symbols of excellence in the building service contracting industry.
Applicants for the CBSE must have an executive/managerial role, commit to the BSCAI's Code of Professional Ethics, enroll in this rigorous certification process, prepare for the CBSE examination and pass a demanding, daylong examination.
What subjects are covered in the CBSE examination? The better question might be what subjects AREN'T covered?
The full day examination covered an exhaustive array of subjects including:
| | | |
| --- | --- | --- |
| Arbitration | Accounting & Bookkeeping | Bidding & Estimating |
| Bonding | Budgeting | Business Law |
| Business Structure | Communications | Customer Relations |
| Employee Benefits | Employee Motivation | Employee Recruitment |
| Employee Relations | Employee Retention | Employee Scheduling |
| Employee Training | First Aid | Fiscal Controls |
| Inspection & Rating Insurance | Inventories | Labor Law |
| Office Management | Marketing & Sales | Public Relations Purchasing |
| Quality Control | Safety & Fire | Taxes |
| Technology of the Industry | Trade Practices | Warehousing |
As Brian himself told us,
"I never thought obtaining the CBSE Certification was going to be as tough as it was. I studied from over twenty manuals from understanding work loading, accounting, human resources and putting quotes together to learning about carpet fibers, burnishing and window washing. I felt like I was in college again I was hitting the books so hard. The test started at 8:00 am sharp and ended at 4:00--it was very rigorous."
When asked if there were any moments that stood out during the test, Brian had this to say,
"Funny part, there was a question that did not have an accurate answer. I brought it to the attention of the Certification Board and they agreed and changed it. I may have helped hundreds of future potential CBSE candidates."
By earning the CBSE designation, Brian has become part of an elite group of building service professionals worldwide and not only does this benefit Brian professionally, it has far ranging benefits for all of us here at Stathakis and our customers. When asked how he thinks the CBSE Certification will help him do his job better, Brian told us,
"I have been with Stathakis for five years and the only constant is change. We have changed our sales mix, services and the operational structure to better serve our clients. I think this agility and responsiveness have been the keys to our success. The CBSE gave me a depth and breadth of information I didn't have before. The more I know, the better I understand each facet of the business and can really respond in a way that makes sense. Understanding how all the parts work together also helps me to help Stathakis grow with new accounts and opportunities for all of us. Our growth has allowed us to promote several people internally, which is very gratifying to see."
As with the ISSA's CIMS certification, the BSCAI's CBSE is an in-depth, rigorous, challenging certification process that only those most committed to our industry even attempt. It is those building service professionals who demonstrate the drive to excel, the dedication to serve and proven industry competence that earn the CBSE. Stathakis CEO, Chris Stathakis told us,
" 'Learn everyday' is not only one of our Core Values here at Stathakis, but also way of life for Brian who shows up each day and leads by example in both his personal and professional life."
Congratulations to Brian who has not only been a valuable leader here at Stathakis for the last five years, but has continually worked to develop himself in such a way that he continues to add real value to our organization