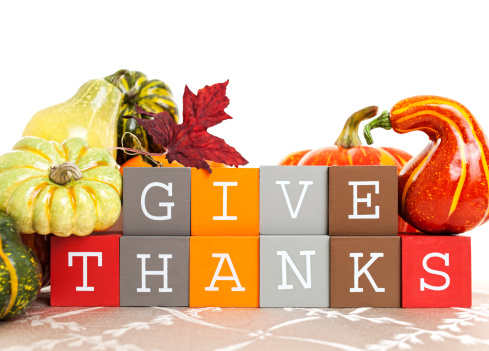 Oh Thanksgiving with its roasted turkey, dressing, sweet potato pies, mashed potatoes, pumpkin pies and more. I get full just thinking about it. But beyond the food, Thanksgiving is a day of gratitude and a time of reflection. It can be a time where we take stock of where we are and where we want to go. Where New Year's is a time of individual, personal resolutions, Thanksgiving is a time of family and community resolutions. Thanksgiving can be just the right time to reflect on the connections we all share and how we can come together for the benefit of all.
On Thursday, many of us will join our families and our friends to share a meal, enjoy one another and give thanks for the good in our lives. It is a distinctively American tradition that symbolizes the early American settlers sharing a feast of gratitude with the native Wampanoag Indians after periods of tremendous adversity and hardship for both peoples.
Right here in our own community, many of our people have endured adversity and hardships of their own. Some have been economic hardships leaving people worried about their jobs or making ends meet. Some people had their families impacted by adversity of all kinds. Some of our friends and neighbors had health issues, lost loved ones or suffered unthinkable losses. This year when we gather to enjoy the day's bounty, let us give pause to remember the difficult times, savor the best, happiest times and hope for a winter that gives bloom to a spring that harkens in a bounty of great things for all of us.
Here at Stathakis, we have embraced Ubuntu as a philosophy and tool to bring us all together. Much like the tradition of Thanksgiving, Ubuntu celebrates our humanity, embraces our mutual interdependence and challenges us to think of ourselves as one united people. American culture celebrates our individuality, but Ubuntu reminds us that we do not exist apart from each other. As you sit down with the people you care most for, give thanks for all the year's blessings, give pause to remember all that we still have to accomplish and open your heart to the humanity of everyone you meet.
Happy Thanksgiving from all of us at Stathakis.