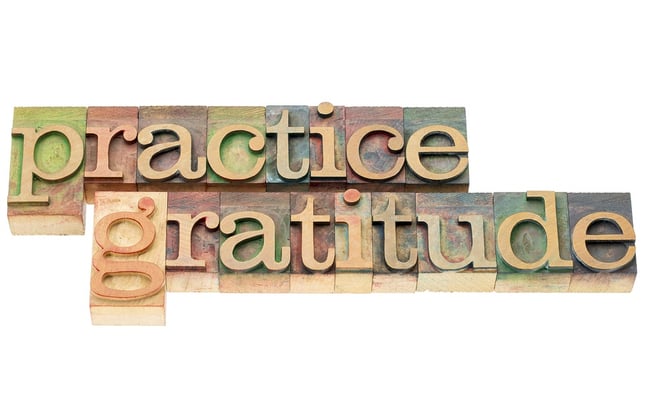 With Thanksgiving just around the corner, like many people, this time of year I think about gratitude and the things I am thankful for. In our culture it can be so easy to focus on what we do not have because things are limitless. No matter how good your computer, car or television is, a better one will come out within a few months. No matter how much money you have, some things or experiences will be out of reach. So if we focus on what we don't have, we will always be unhappy and looking for the next thing to fulfill us.
Whether it is with my children, my family and my friends and even myself, I try to put the focus on what we DO have, which is really so much. Especially if you compare it to what many of the people around the world struggle to get. Don't get me wrong, gratitude and happiness is relative and yet, how much happier would we all be if we were grateful about the many advantages we do have? I am grateful for clean drinking water, a roof over my head and a place to call home. I am grateful for my health and that of my family and for food on the table. I am grateful to live in a country that offers many opportunities to be your best and make a living. I am grateful for education for family and myself. I am grateful to the many team members here at Stathakis that help to grow our company and make it a fun and challenging place to come each day.
As Thanksgiving nears, what are you grateful for? What things are you so used to that you forget how challenging life would be without them? You as a leader can set a powerful example of practicing gratitude, through your own gratefulness and an attitude of gratitude with your people. And what ways can you as a leader get your you, your family and your employees to focus on the many wonderful things that add ease and brightness to each day?